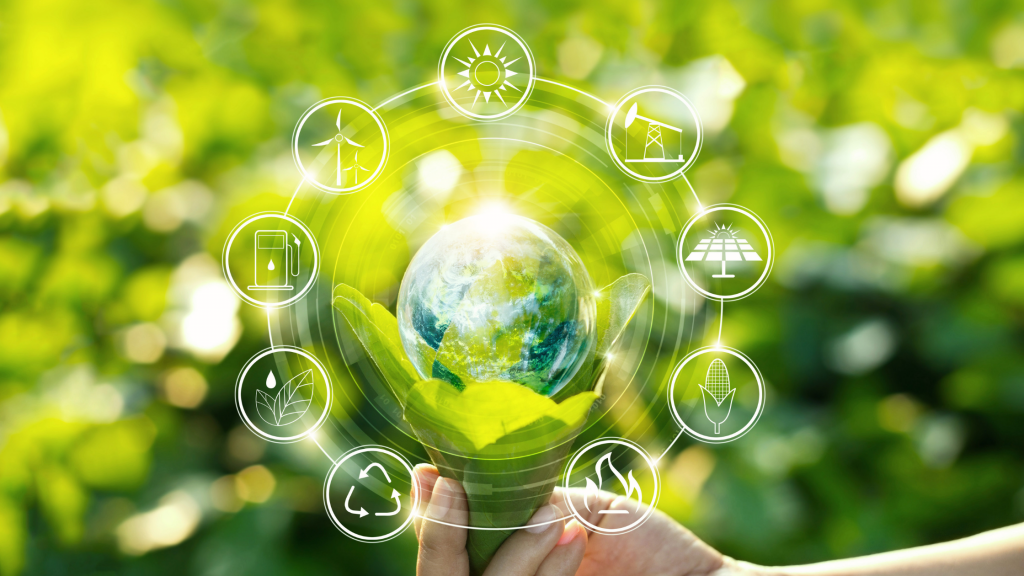 With recent events such as Sustainability Day and COP26 highlighting the need for change, sustainable and eco friendly living is a popular point of discussion. It is difficult for many people to understand sustainability, with a common misconception being that we must simply sustain our current way of living.
The actual definition of sustainability is:
The ability to be maintained at a certain rate or level, with avoidance of the depletion of natural resources in order to maintain an ecological balance.
The main goals of sustainability
More specifically, this means sustaining our planet in a healthy way, in order to maintain a liveable environment for future generations and species. Many individuals and companies are setting sustainability goals to help the environment such as reducing waste, reducing single-use plastic, reducing the contribution to greenhouse gases, reducing oceanic pollution and much more.
COP26 Updates
This year, Glasgow has been home to the 26th Climate Change Conference for different nations to discuss how they can become more sustainable. The UK has pledged so far to:
Engage 75% of farmers in low carbon practices by 2030
Funding of £500m to protect forests while promoting development and trade.
A new UK initiative to support a food system that by 2030 feeds 9 billion people with nutritious, safe foods; uses environmental resources sustainably; enhances resilience and adaptation to climate change; and generates inclusive growth and jobs.
Investment into the education of children across many countries worldwide.
ecoegg's contribution to sustainability and eco friendly washing alternatives
At ecoegg, our products are centred around sustainability with our Bamboo Towels made from 100% sustainable sources. Our focus is on inspiring our customers and aiding them to reduce single-use plastic, by making our ecoegg Laundry Eggs reusable with a 10 year guarantee. This reduces the amount of single use plastic bottles by around 40 per egg each year. So far in 2021, we have helped to save over 750,000 single-use plastic bottles from being purchased and are aiming for an even higher number in 2022.
Our products are not tested on animals and are suitable for vegans, as we want to contribute towards the conservation of animals, in addition to the environment. None of our product ingredients contain any animal derivatives and none are toxic to aquatic life.
The casing which our laundry egg is made of is BPA free and recyclable (category 5) and the Laundry Egg pellets do not contain any palm oil, SLS or SLES, parabens, petrochemicals, enzymes, phosphates or microplastics. The cardboard that we use for all our packaging is FSC approved from sustainable sources and is recyclable. We use vegetable-based inks for our print, which contains no petrochemicals.
Furthermore, we know that many refrain from using a tumble dryer, in order to reduce their emissions and we encourage everyone to air dry their clothing when possible, but many of our customers are busy parents or workers for whom it is not always possible. Our Dryer Eggs therefore, reduce the tumble drying time by up to 28%, so that when you do need to tumble dry, you can improve the efficiency.
Our Bamboo Towels also contribute towards reducing waste in the household as each sheet is reusable up to 85 times, offering around 1700 uses per roll. Whilst being still soft and absorbent, the towels can be washed in the machine up to 40 degrees.
How can you improve your sustainability, eco friendly lifestyle and reduce your greenhouse gases
Keep up to date with the news regarding changes in legislation and sustainable goals including coverage of climate change conferences and COP26.
Consider swapping to eco friendly products and ethical brands, even shopping for eco friendly gifts for Christmas and birthdays.
Research eco friendly alternatives such as toilet paper, toothpaste, sustainable clothing, cleaning products and even food.
Consider reusing rather than repurchasing. Take reusable bags when you go shopping and use alternatives to single use products. Invest in a water bottle and refill rather than wasting plastic water bottles daily.
Donate goods rather than disposing of them. Pass on clothing, toys and other products to friends, family or charities.