A sustainable Easter? Traditionally, when we think of Easter, it has been the habitual indulgence of decadent chocolate goodness; imagine the playground of Willy Wonka's chocolate factory minus the near-death from the relentless rapids of a chocolate river. Whilst this tradition should not be forgotten, there are some downfalls to the corporation's mass productions of eggs. Each year, more than 8,000 tonnes of waste is generated from Easter egg packaging and cards alone, meaning our friendly Easter bunny's carbon footprint is loud and proud world-wide.
To combat this overproduction of waste, I have compiled a list of Easter treats which are less likely to harm the earth and less likely to spike your blood sugar but at the same time provide you with the serotonin boost associated with the Easter celebration.
Disclaimer: there are a more than a few egg jokes to be cracked reading this and I cannot be held eggcountable.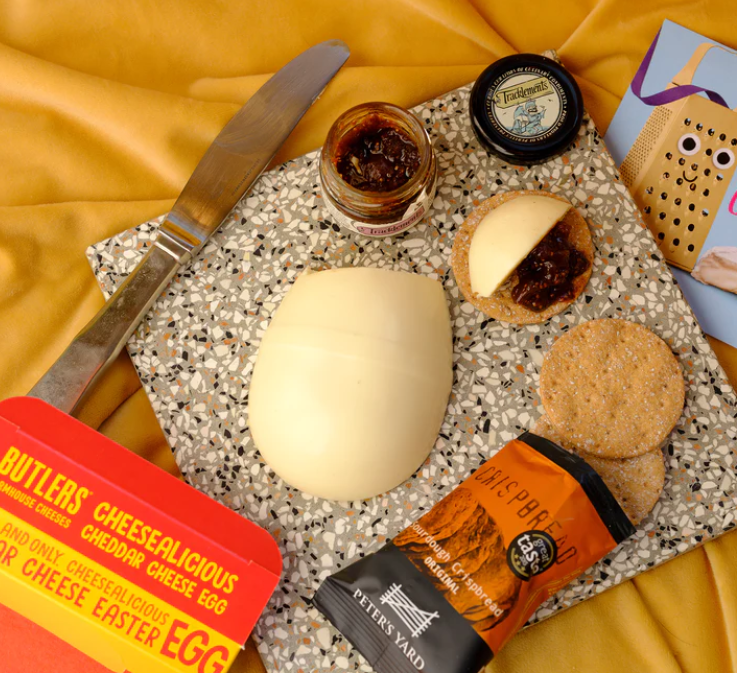 Cheester Egg
When I said they wouldn't spike your blood sugar, I meant to say most of them but not all… it would be a shame to deprive yourself from all indulgence! This unique Cheester egg I stumbled across was something I had never encountered before. For starters, how on earth would you begin to eat an egg made from cheese?? Nevertheless, with some deeper diving, I gathered it was an egg layered with different textures (including spreadable) which came paired with crackers and chutneys as well as offering you ideas of what else to pair your egg with, such as the classic hot cross bun!
Attributed with a gold award winning blue cheese handmade in Lancashire, Blacksticks Blue are doing their renowned annual cheester egg; they are a proud local business showcasing their products to be low in food miles and using dairy fresh from their farmhouse. The also do a mild cheddar cheese egg for those of you who aren't MATURE enough for the blue cheese 😊
A tea filled egg
I am an avid tea lover so will always circle conversation around to tea- a cup of tea in hand is part of the aesthetic. So, you can see why the idea of egg filled with tea was an eggticing.
Tea House Emporium have produced an eggtravagently designed Fabergé styled egg. Each egg contains 10 herbal tea bags which are all packaged in biodegradable bags. You will be living Easter in style this year with your imperial Russian inspired egg which is reusable and less packaging waste so better for the environment! A healthy purchase I would say.
If you cannot fathom an egg without chocolate and were looking for a little sweet treat to accompany your tea; Bird and Blend encase their tea with a vegan chocolate egg; the artisan chocolate is homemade in small batches to avoid surplus production and waste. This year's flavour is `Earl Grey Crème`. Word on the grapevine is Cadbury may have some compEGGitors on their hands.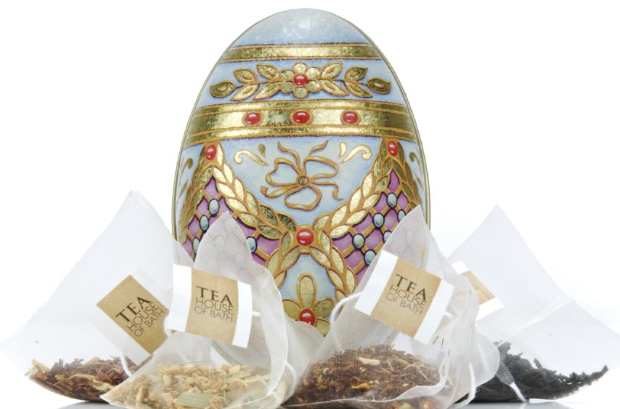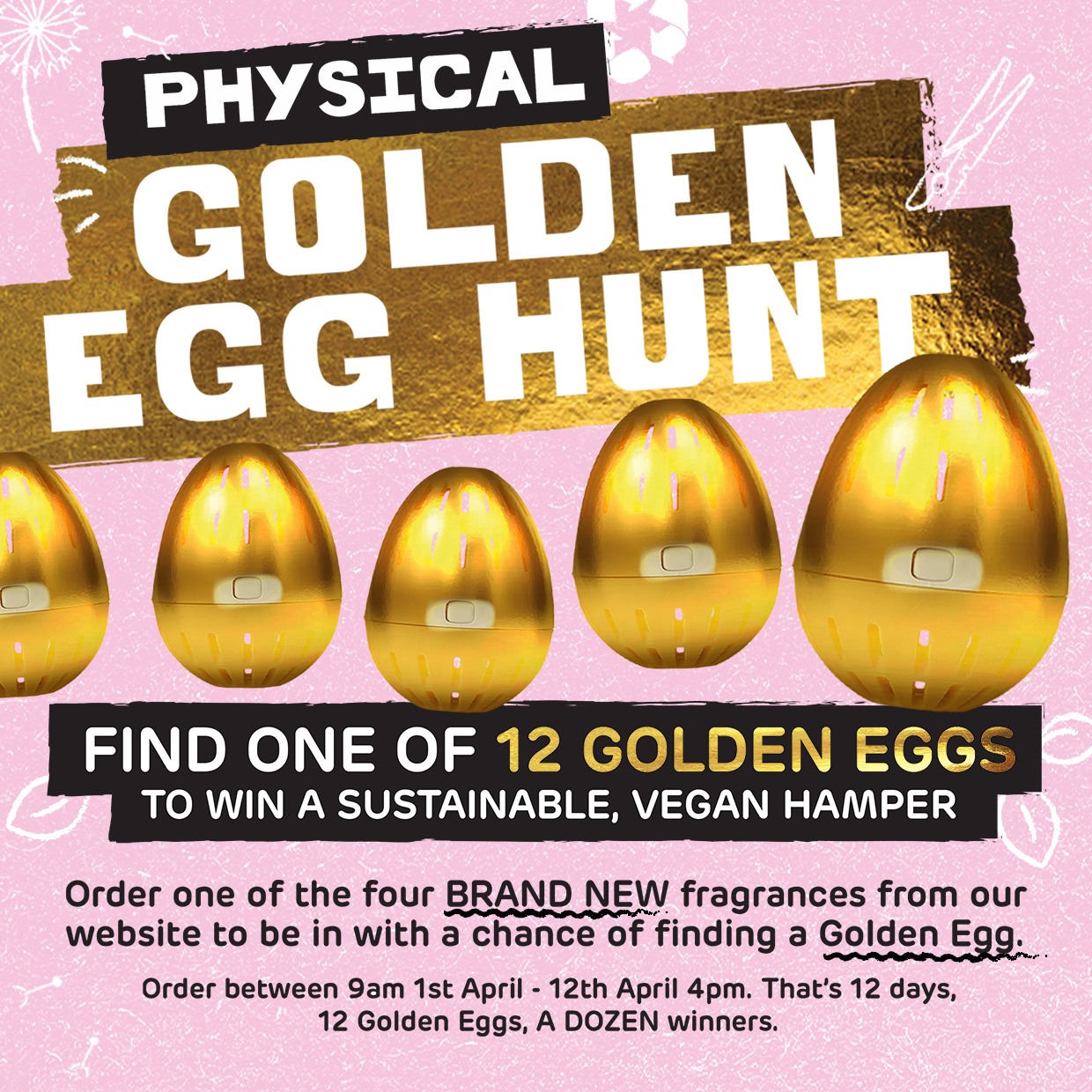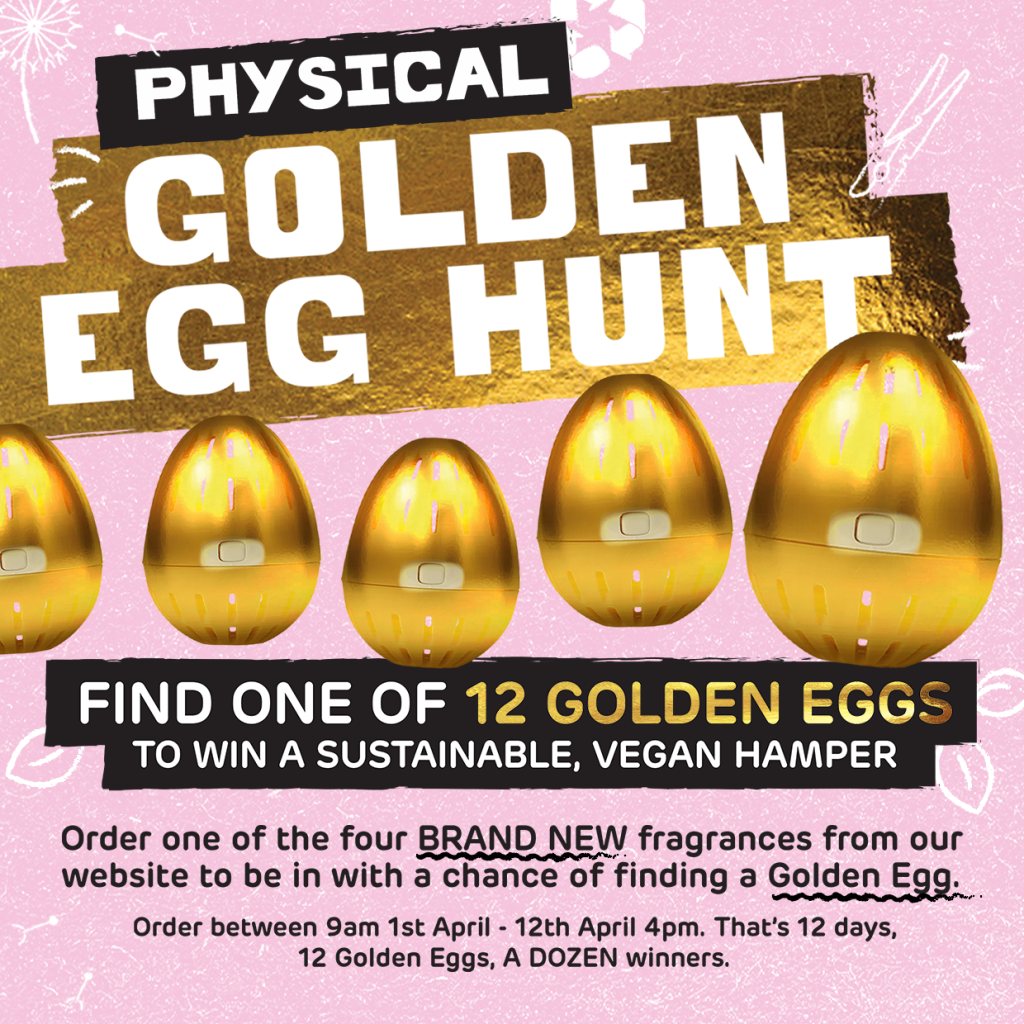 ecoegg's golden easter egg hunt
It would be unfathomable to write an egg post without mentioning our own best loved eggs. Especially when we have something unEGGspected coming your way…
This Easter we are EGGcited (I am getting egged on) to reveal our golden Easter egg hunt! (This is not a yolk). For the first 12 days of April there will be 12 golden eggs to be delivered randomly to anyone ordering from our websites. For those lucky winners to receive a golden egg, you will receive a free hamper comprised of well sought after plant-based goodies!
We cannot wait to send them your way so good luck in your Easter egg hunt!
Pottery- make your own egg!
New seasons can breed new talents. If you stretch your imagination all the way back to your primary school days, you will remember the centrality of the arts and crafts during Easter (arts and crafts meaning your egg would be shedding glitter and adorned with obtrusive feathers for no reason other than the fact it was added decoration).
Pottery can be your new wholesome hobby to handmake your Easter egg this year. The raw material is biodegradable and sourced directly from the earth making is a safely sustainable activity as you know exactly how it is being made! Not to mention, moulding your Easter egg from clay seems something Julia Roberts would do from `Eat Pray Love. `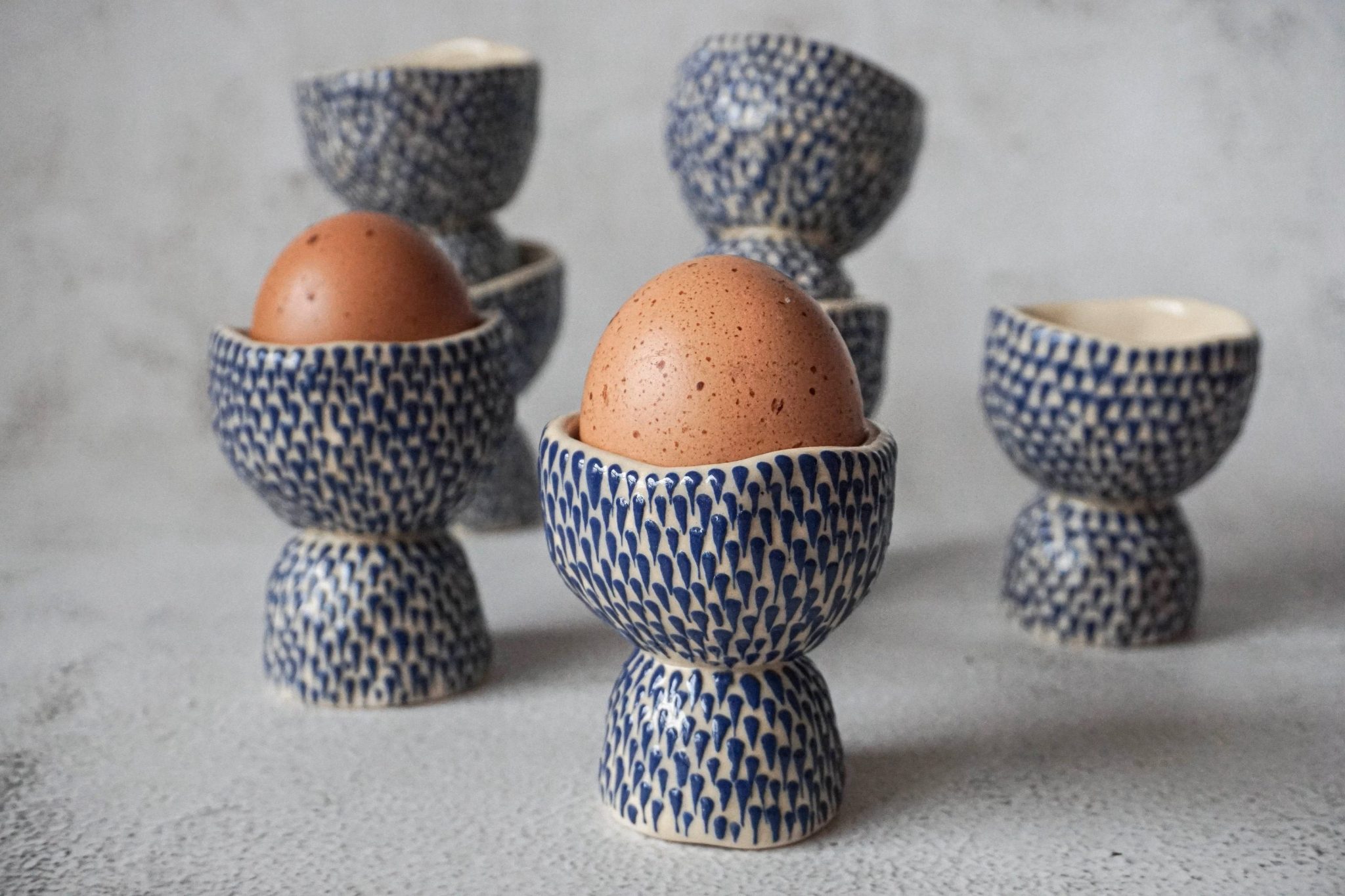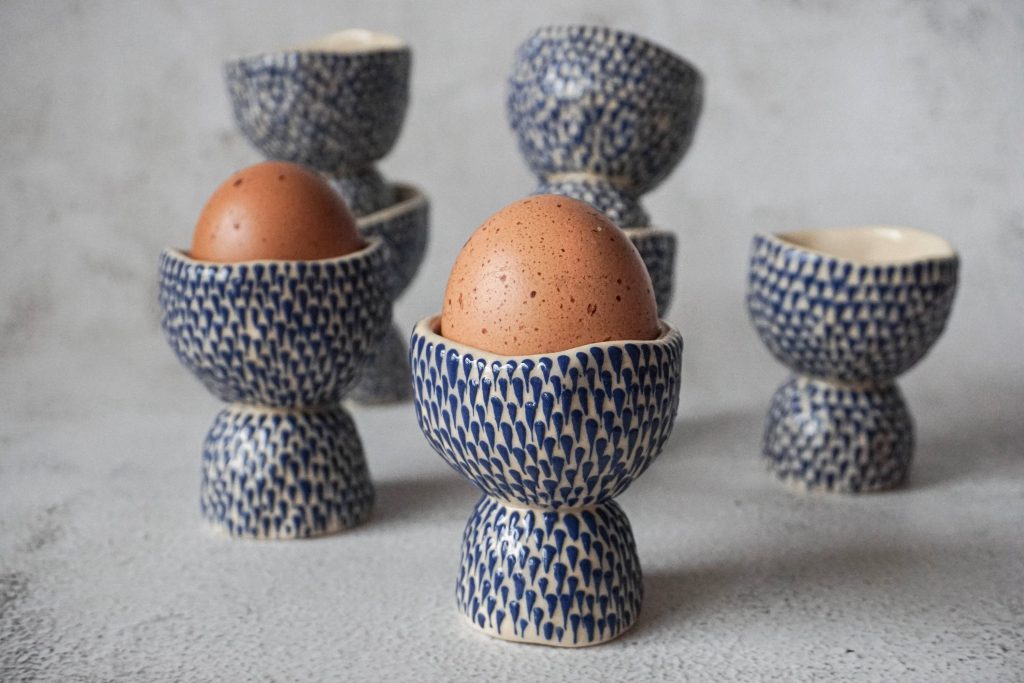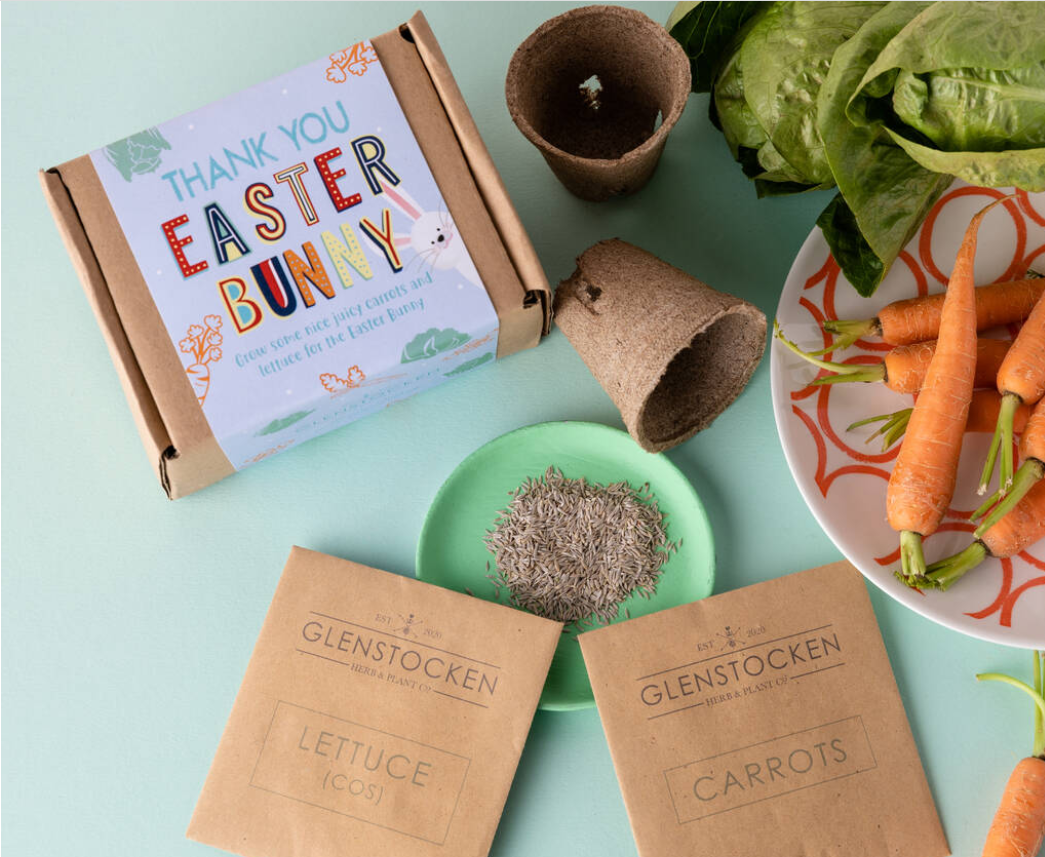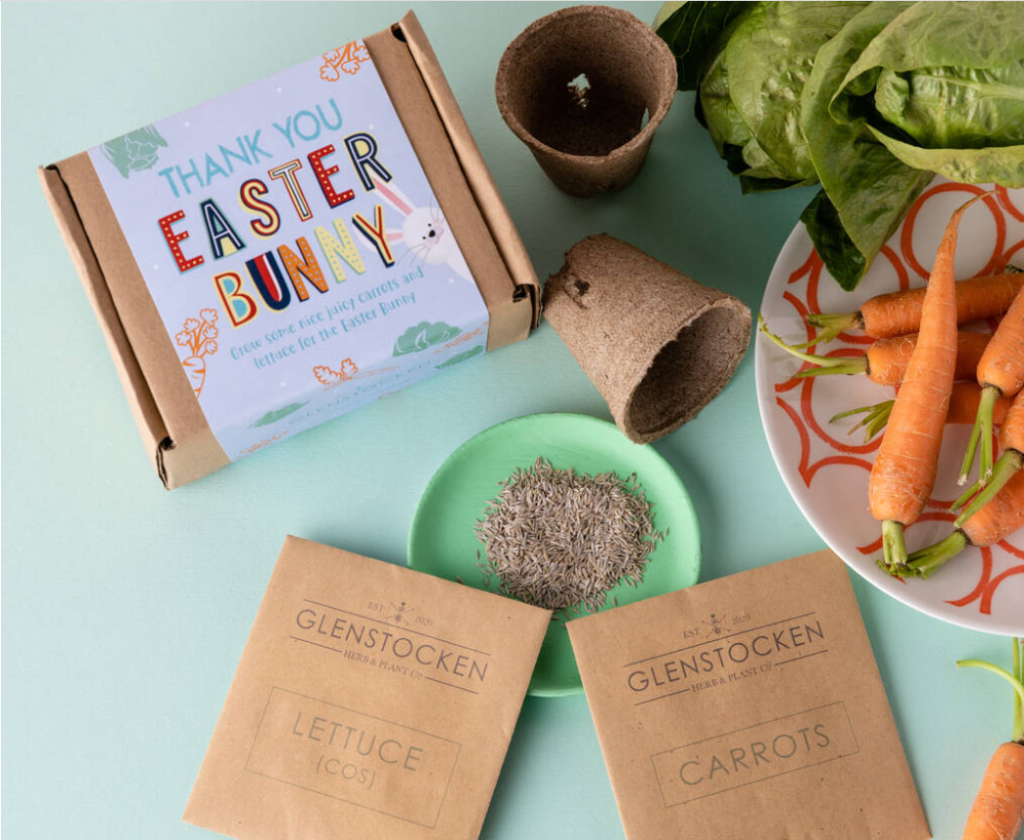 Plant a bunny seed.
Spring is the time for regrowth. Daffodils, snowdrops, bluebells, birds tweeting… all signs of spring and connote a beautiful sense of hope and calm.
There are plenty of seeds you can get from your local markets. If you wanted to keep in the theme of Easter, there are Easter inspired ones on notonthehighstreet.com – these are hand packaged by small, independent businesses.
The Chocolate egg.
I am defeating the purpose of my blog at this point.
Palm oil…unethically sourced chocolate… non-recyclable packaging are the red flags of the chocolate industry. Whereas free from… vegan… fair trade… DING DING DING- we are on to a winner.
Amongst the now many sustainable brands are Plamil – short for plant milk. These dairy free eggs are pioneered by Adrian Ling who takes inspiration from his late father whom he calls a `visionary` for his strive to be vegan as early as 1926! Plamil's factory, based in the UK, is amazingly powered by 100% renewable electricity and their packaging is 100% recyclable.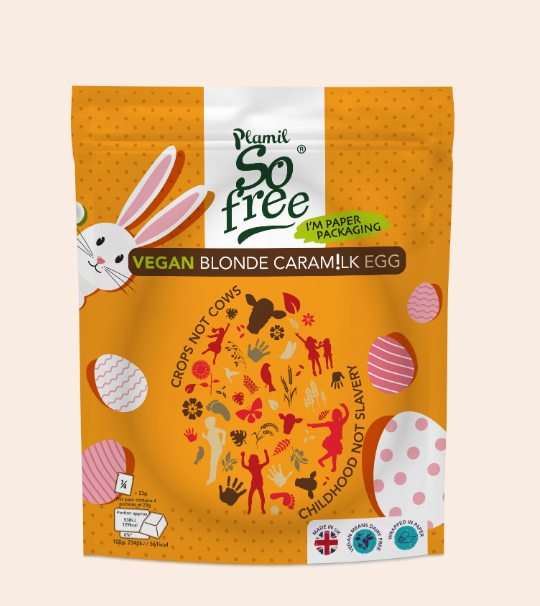 These sustainable and planet friendly Easter alternatives are a great way to spread joy and help replenish the earth this Easter. Not to mention, these environmental products have one thing in common and it is that great eggs think alike.