Day 1 – What is Zero Waste Week? 
Founded in 2008, Zero Waste Week (2nd – 6th September) he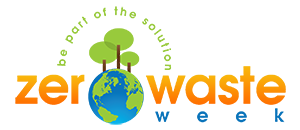 lps individuals, businesses, schools, community groups and universities to make small changes to reduce landfill waste, save money and ultimately preserve resources.
They aim to change our thinking and empower people to rethink their rubbish as a valuable resource! Find out more here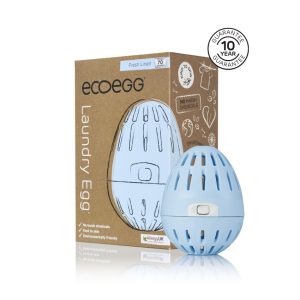 Day 2 – Where does ecoegg come in?
Well, our ecoegg Laundry Egg is the perfect way to start reducing your waste. It will help reduce your plastic and cardboard
consumption versus traditional laundry detergents and fabric conditioner. Plus, with no harsh chemicals, it will also reduce the chemical
waste leaving your household. There's plenty of other benefits too including being kind to your skin and your pocket too. Take a look here.
Day 3 – Saving Money!
By adopting a zero waste lifestyle where you can, you will also save money. Many people have a perception that being environmentally friendly is more expensive but, that is not true. There maybe a few upfront costs that you could take on over time but once your in the swing of it, it will most certainly be a much more cost effective way of life!
Just like our ecoegg Laundry Egg….
"It's also really economical. When you do some of the sums it works out as really good value per wash, and that's important to me too. Its all very well being eco friendly and free of any harsh chemicals but if its going to cost a fortune then that's not so appealing, but the Laundry Egg ticks that box for affordability as well. It just makes sense for me." Emma Ross, Mum of three and blogger (@mamalinauk)
Having a refillable water bottle = saves on buying bottled water and other drinks.
Reusable ecoegg Bamboo Towels = saves on buying cleaning cloths and kitchen towel.
Making Lunch and using your own sandwich boxes = saves on expensive convenience lunches out.
Using bees wax wraps or silicone lids – means there's no need for single use cling film wrap or tin foil!
Day 4 – Zero Waste Apps
Technology is at our finger tips, and there are so many ways that it is helping people around the globe to reduce their waste
and look after our planet. Here are our top three FREE waste saving apps below!
OLIO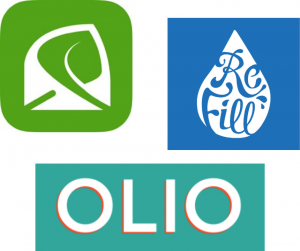 The food sharing app, that connects you and your community to share unwanted food items and prevent food waste. Download here.
REFILL
With over 20,000 refill stations now registered, this app lets you know where you can refill your water bottle near you – saving
you money and reducing your waste! Download here.
PAPER KARMA 
Simply snap your junk mail, upload, and they'll unsubscribe you from any unwanted junk mail. Reducing paper waste that will end up in the bin and giving you a mess free home! Download here.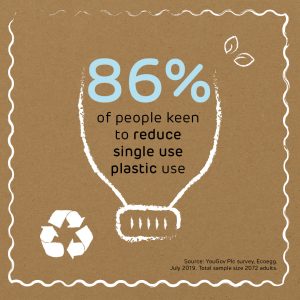 Day 5 – Your Zero Waste Tips
Together we can make change, and as the famous saying goes, we need more people making small changes than one person going completely waste free. So, we want to hear your zero waste tips! What small changes have you made to reduce your waste at home and beyond? There will be a competition running over on our Facebook and Instagram page – head over there on Friday 6th September 2019 to be in with he chance of winning and ecoegg Laundry Egg, Refills and Dryer Egg in a fragrance of your choice!