The ecoegg Laundry Egg replaces both washing detergent and fabric conditioner, which helps you reduce your use of plastic bottles.
When starting out with an ecoegg Laundry Egg, there are a few things to understand before you get into the swing of things.
1. Detox your Machine
The most important thing to do when you first get an ecoegg Laundry Egg is to Detox your machine! Use our ecoegg 
Detox Tablets. After using traditional detergents and fabric conditioners, you can get a build up of grime in the pipes that could release a musty smell after a while. This is why it is important to deep clean your machine before you get going! You may even want to use two detox tablets if it's been a while since you last deep cleaned your machine.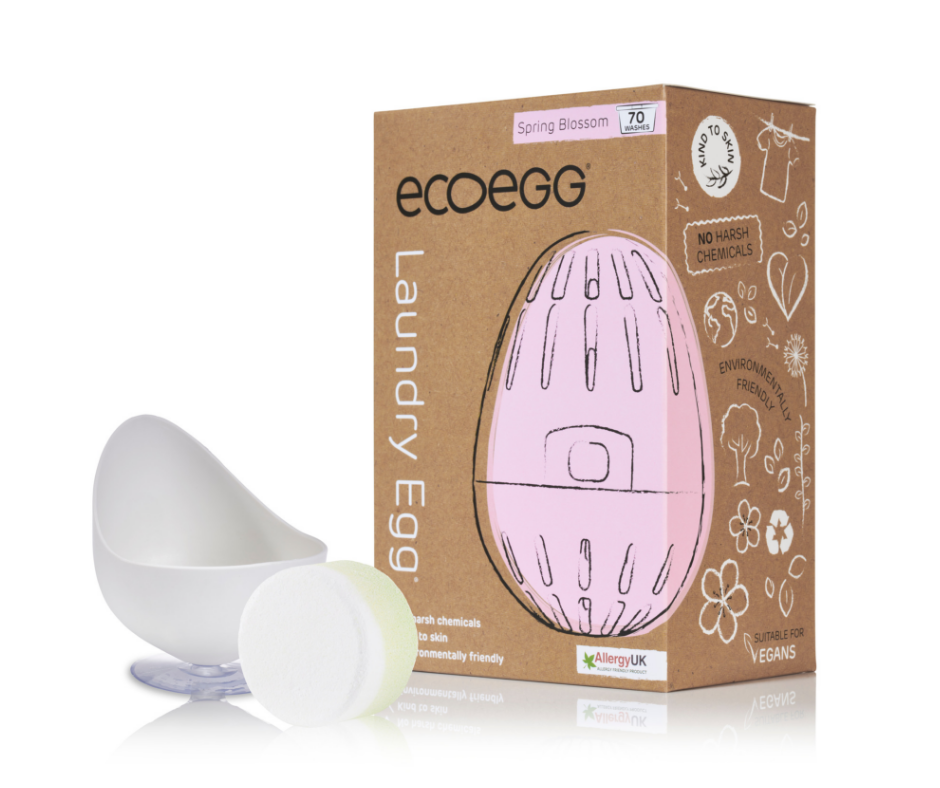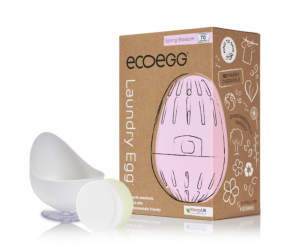 When starting out with a Laundry Egg why not buy our Laundry Egg Starter Kit – including a Mega Detox Tablet to deep clean your machine and Laundry Egg Cup Holder to keep your laundry area neat and tidy. All for just £11.99.
2. Fragrance
One thing to remember is that although our Laundry Eggs are fragranced (apart from Fragrance Free), they are lightly fragranced. This means their perfume levels are low (ensuring they are kind to your skin and the environment.)
It's really important to remember that just because they are not highly scented, it does not mean they are not clean!
3. Leave it to Dry
In between using your ecoegg Laundry Egg, it's important to take it out the machine to leave to dry in an airy place. You can of course use it multiple times in a row, but when your not using your Laundry Egg leaving ti somewhere dry and airy is key.
 4. Stains
The ecoegg Laundry Egg contains no harsh chemicals – a key factor that makes it kind to your skin and the environment. Though tackling most stains and marks is no problem for the Laundry Egg, for the tougher ones, you'll need an environmentally friendly stain remover to hand before your put them in the wash.  You could try our ecoegg Stain Remover.
5. Knowing when to Refill
It's the question we get asked most! With normal detergent when the bottle is empty, you're out. With a Laundry Egg, its not quite as obvious as that, but it's easy once you know. If you've bought a Laundry Egg you'll get 70 washes out of it, and if you're on to refills its 50. Simply work out your average washes per week and divide 70 or 50 by that number. That will give your answer as to how many weeks it will last. Any longer than that, and the performance of your Laundry Egg will start to deteriorate.
6. Benefits
Remember the benefits. This one small swap of transitioning to an ecoegg Laundry Egg means you'll be…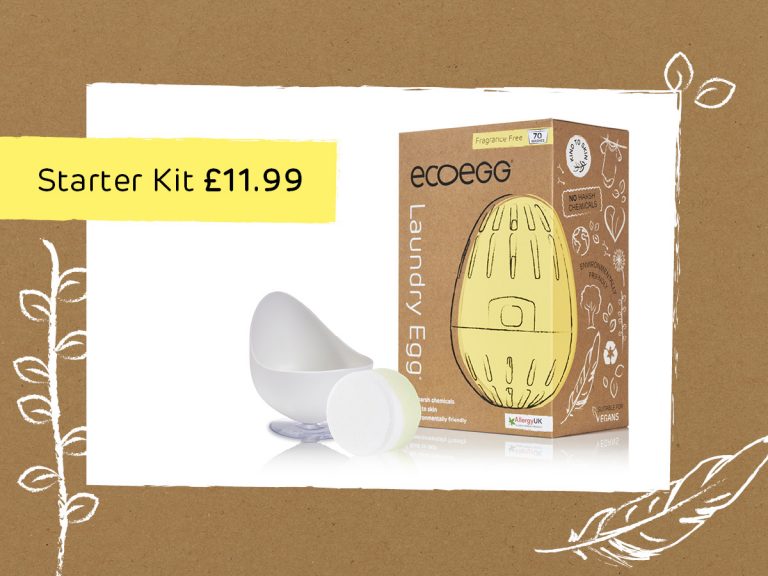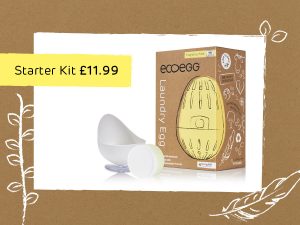 Reducing your single-use plastic consumption – say goodbye to single-use plastic bottles
Reducing the amount of chemical waste leaving your household
Using a laundry product that is kind to your skin and has the Allergy UK Allergy Friendly Product award
Is Vegan Friendly and cruelty free
Means there's no longer any mess, measuring or large boxes and bottles in your Laundry area
Make the switch today and buy an ecoegg Laundry Egg Starter Kit. Just £11.99. Includes Laundry Egg, Mega Detox Tablet and Laundry Egg Cup Holder. Exclusively at ecoegg.com. Available in Spring Blossom and Fragrance Free.
Follow us ecoegg on Instagram for more Laundry Egg and washing tips.
[/et_pb_text][/et_pb_column][/et_pb_row][/et_pb_section]