What is sensitive skin?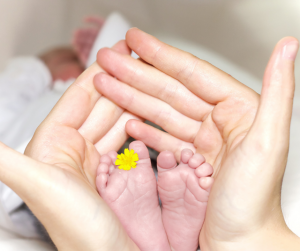 Sensitive skin refers to an array of conditions that means your may suffer with persistent issues with your skin – redness, dryness, itchiness, soreness and so on.  It can include things like eczema, allergies, rosacea and psoriasis, which all come under the sensitive skin bracket. Ultimately, this means many people need to be careful with what they expose their skin too.
What can cause sensitive skin?
Sensitive skin occurs when the natural skin barrier is broken down and weakened, of which there are many triggers that can cause this. Things like very hot water, over exposure to air pollution, lack of sleep and stress, hormonal changes, hard water, dehydration, cold weather and so on. It can never really be fully 'fixed' but there are things that can improve it.
How can you help prevent flare ups?
There are many things that we do in our daily lives that will affect sensitive skin and once realising what your sensitivities are, you can hopefully start to reduce the discomfort and flare ups. Here's a few things to watch
What you wear – materials like wool and nylon and polyester are more likely to affect you. Stick to cottons, fleece and microfibres to prevent aggravation.
Washing Powder – your clothes, bed sheets, towels, blankets and so on, are constantly rubbing against your skin. Harsh chemicals and perfumes in the fibres of washed clothes    can be a large culprit of aggravated skin. This is where our ecoegg Laundry Egg comes in.
Perfume – Perfumed products (and products that use harsh chemicals), like scented moisturisers, makeup and other skin care products can all cause aggravation. There are plenty of products these days that are made specifically for sensitive skins – try products like Aveeno, Eczema Honey, Egyptian Magic, Pai Skincare – and of course Fragrance Free Laundry Eggs, Dryer EGgs and Refill Pellets. They may not all suite you, but they'll be one that works for you.
How ecoegg can help? Go Fragrance Free!
All of our laundry products contain no harsh chemicals and our Laundry Eggs, Dryer Eggs and Refill Pellets hold the Allergy UK, Allergy Friendly Product Award. Our Spring Blossom and Fresh Linen  Laundry Eggs have really low levels of fragrance (natural essential oils) to ensure they are kind to your skin (and the planet). However, we also have our Fragrance Free range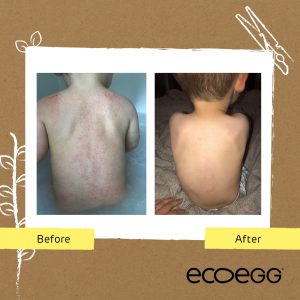 which was designed specifically for those with the most sensitive of skins. It has a 0% perfume level. Our Laundry Eggs, Laundry Egg Refill Pellets and Dryer Eggs are all available in Fragrance Free.
'I just wanted to show the huge difference ecoegg has made on my sons skin. From 10 weeks his eczema started (he will be 2 next month) and no matter what we did changing detergents to cream etc nothing worked. His skin was always so dry and he would make himself bleed especially at night. Then my Mum told me about a lady she had been speaking to who uses ecoegg and how it improved her sons skin. I thought I would give it a go but never expected to see an improvement but I am utterly shocked at the difference. We use the fragrance free one on his clothes, all bedding and towels then for our clothes we have the linen one and lavender. Thank you ecoegg so so much. I have shared it on an allergy group on Instagram and I have had people from America saying they are going to order 🙌🏻' Kayleigh, ecoegg customer
Get 25% OFF Fragrance Free products from September 11th – September 17th 2019.