Adopt our top tips on tackling Plastic Free July and beyond. From laundry, to cleaning and leftovers, it's more simple than you think.
Plastic Free July is here to unite the world in making small conscious choices about plastic consumption. The thought of going plastic free can be quite daunting at first. It's not about cutting plastic out completely, in fact, it's important that we remember that small changes mean big wins when it comes to looking after our planet and reducing plastic consumption, especially during current times where saying no to plastic is harder due to COVID19. Which is why, here at Ecoegg, we make simple and innovative eco-friendly products, like our ecoegg Laundry Egg, that are kind to your skin and the environment, and your pocket!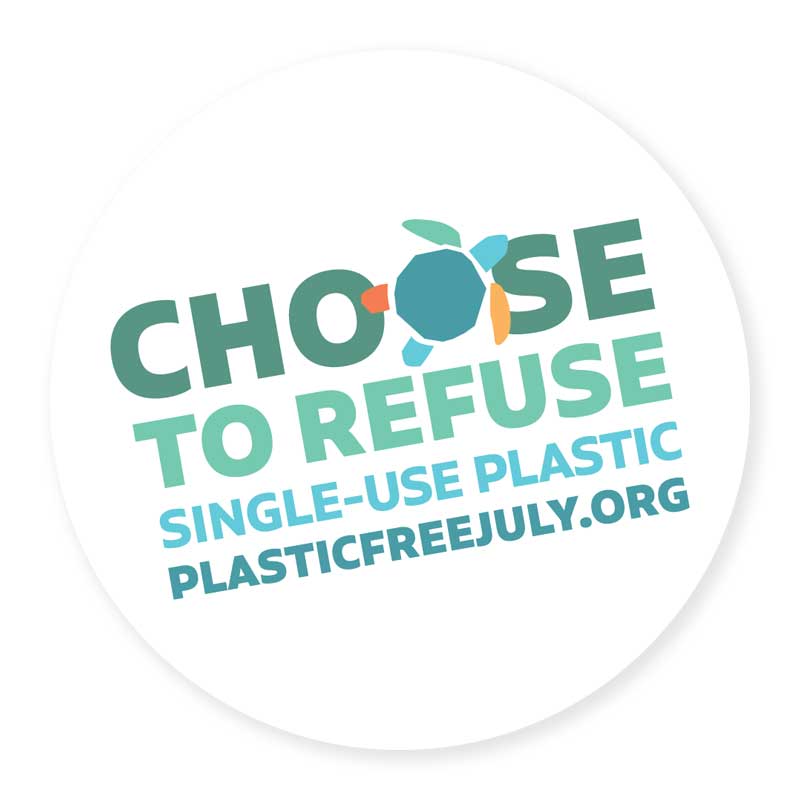 There's probably a misconception that going plastic free is hard work; or it's impossible; or that one person won't make a difference.
There are many easy and simple steps that you can take to reduce your plastic consumption for Plastic Free July… and if you need some advice, just ask your parents or your grandparents how they used to do things!
So, as Plastic Free July kicks in, here are our top super simple steps to start reducing your plastic consumption.
Water Bottles
Firstly, lets talk about water bottles. Did you know that over 7 billion* water bottles are used each year JUST in the UK? We'd save around 340 million bottles a year if just 1 in 10 of us refilled. It will cost you way less in the long run, and there are some amazing brands producing bottles in all sorts of styles. Check out Nature Unite who make a reusable water bottle made from ocean bound recycled plastic!
Glass Jars
Chutneys, jams and spreads all come in glass jars, big and small, and they can become your best friend in reducing the need for single use cling film wrap. Simply wash old jars, pop them in the cupboard and fill them up with homemade sauces, loose pieces of fruit and veg, cheese, or leftovers as and when you need to! No need for cling film, tin foil or even plastic Tupperware!
Our Top Tip: Use equal parts vegetable oil to bicarbonate of soda to rub on any sticky residue leftover from labels. Leave for 20-30 minutes and it will scrub off straight away!
ecoegg Laundry Egg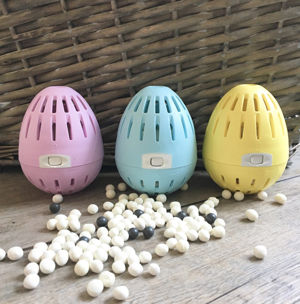 Ditch bottled detergent and fabric conditioner! Our ecoeogg Laundry Egg removes the need for single use plastic bottles in your laundry room. In fact by using an ecoeegg Laundry Egg, you could save the need for around 40** single use plastic bottles per year, from detergent and fabric conditioner. It also means no harsh chemicals (which is kind to your skin, and the environment!). Plus, no need to store bulky bottles and no mess measuring detergent either. Our ecoegg Dryer Eggs are great too – reducing drying time and creases in your clothes! Until stocks last, you can get a FREE jumbo ecoegg Stain Remover when you buy an ecoegg Laundry Egg on our website.
Make things
Think about things that you can make that will reduce the need for buying more items covered in plastic. Exfoliating sugar scrubs? A simple mix of sugar and olive oil popped in a jar. Lunch? Pop it in a reusable box rather than buying it in single use packaging. Make up remover pads? Stitch rounds of fabric together and pop them in the wash after use. Google is full of eco-friendly, nifty tips, tricks, and 'how to's'.
Reuse
Think about everything you throw away, and whether it could have a second purpose in life. For example, old yoghurt pots could be kept for growing seedlings or herbs, old coffee containers could be used to sort screws and nails in the garage or shed, perhaps you could turn old tins into pen pots or candles, old wine or glass soda bottles could be turned into vases or candle holders for table centre pieces or for use in the garden plus old sheets and worn out clothes could be turned into reusable cotton rounds and face cloths – all minimising the need for plastic! If you end up with lots of left over things pop them on Facebook Marketplace or OLIO App for free and no doubt someone will collect them for reuse too!
Bamboo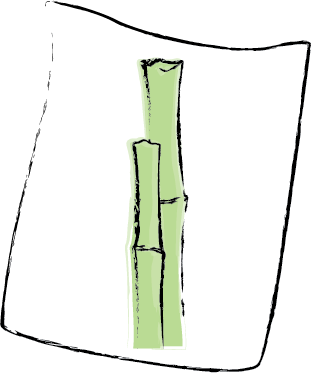 Finally, bamboo. Bamboo is strong and flexible and one of the most sustainable materials out there. In fact, it's one of the fastest growing plants on the planet, that regenerates itself from its roots and grows (generally) without the need for pesticides and chemicals. Our advice here is to always check if there is a bamboo alternative to whatever it is you're buying. For example, scrubbing brushes, toothbrushes, picnic sets, coffee cups, hair brushes, utensils, cotton buds, furniture and loo roll… the list goes on! Perhaps start with ecoegg Bamboo Towels, the eco alternative to kitchen roll. Reusable and washable, giving you over 1700 uses per pack and are completely plastic free!
While #plasticfreejuly goes on, simply make more and more small conscious decisions with your daily purchases and activities. Once you get into the rhythm of things, you won't get out of it. Especially when you realise it's costing you less too!
*https://refill.org.uk/about/why-refill/
**Based on 18 wash size bottles, one wash per day