A Tumble Dryer is not the most economical or environmentally friendly appliance in the home but when it comes to fluffy towels and emergency school uniform washes on a Sunday night, it's a staple in many homes around the UK, so keep reading for our top tips on making you tumble dryer the most efficient it can be, and not only be kind to the planet, but your pocket too.
Reduce Tumble Drying Time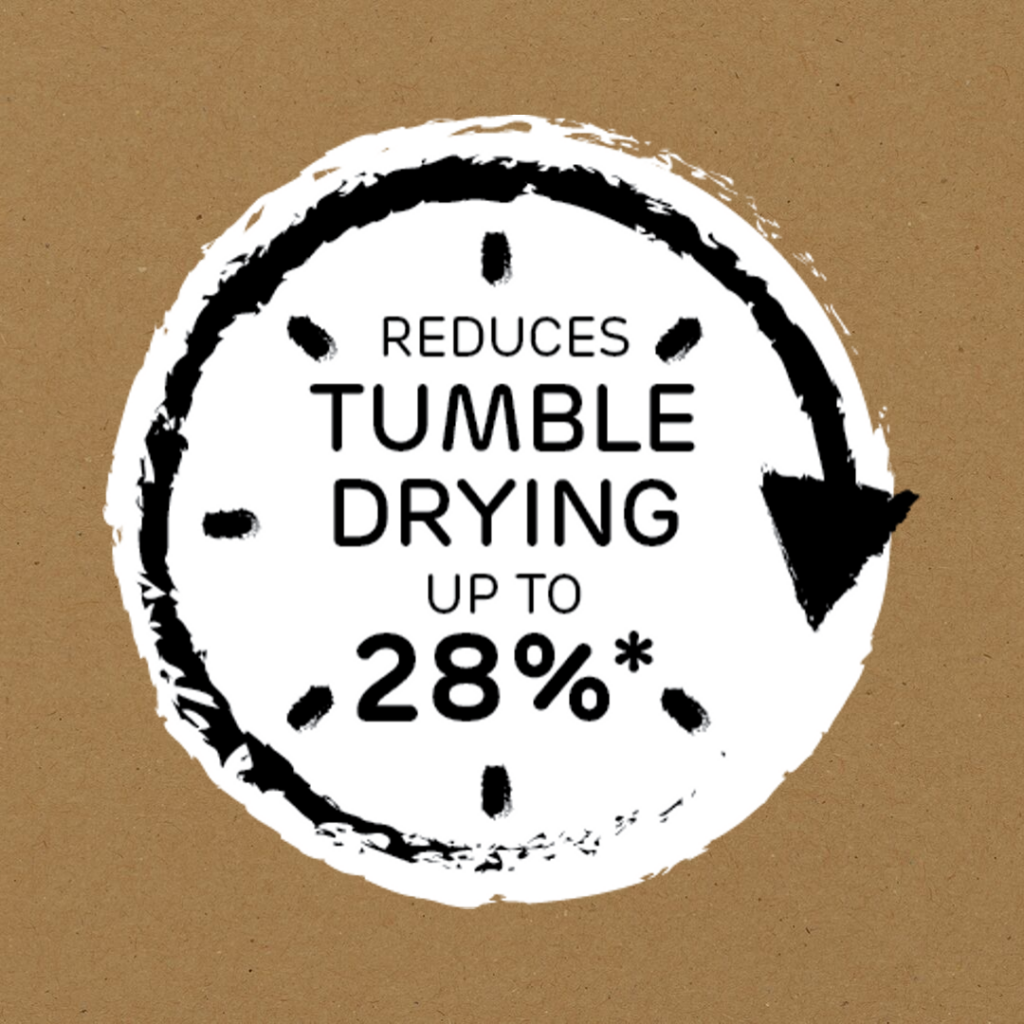 When tumble drying comes at the cost of your pocket and the planet, reducing drying time is vital.
Untangle – Always make sure you untangle and separate your clothes before putting them in the tumble dryer, this will not only help clothes dry quicker but, will ensure they dry evenly too.
Spin First – Most residue water will come off in a spin cycle in the washing machine, which is way more economical and uses less energy. Always make sure you spin your items before they head for the tumble dryer!
Ecoegg Dryer Eggs – Our ecoegg Dryer Eggs are proven to reduce your drying time by up to 28%. That's nearly a third! Simply, pop them in the drum and let them work their magic. Kind to the environment, and your pocket!
Reduce Creasing
Dryer Eggs – Our ecoegg Dryer Eggs are also proven to reduce creasing and soften your garments! The little nodules work against the clothes to soften the fibres, meaning there's no need for fabric conditioner in the washing either (especially if you're using an ecoegg Laundry Egg too).
Folding – When you take out your laundry from the tumble dryer, fold them neatly or hang things up as soon as you can. This will ensure that garments will stay soft and not crease up. It may even mean that there's less ironing to do! Win, win!
Fragrance
The fragrance levels are purposely kept low in our Dryer Eggs (in fact in all of our Laundry Eggs and other ecoegg products too) to ensure they continue to hold the Allergy UK, Allergy Friendly Product award. This means they are hypoallergenic, and kind to your skin and the planet, but don't worry they'll be sure to give your laundry a light, long-lasting fragrance.
Tumble Dryer Sheets v ecoegg Dryer Eggs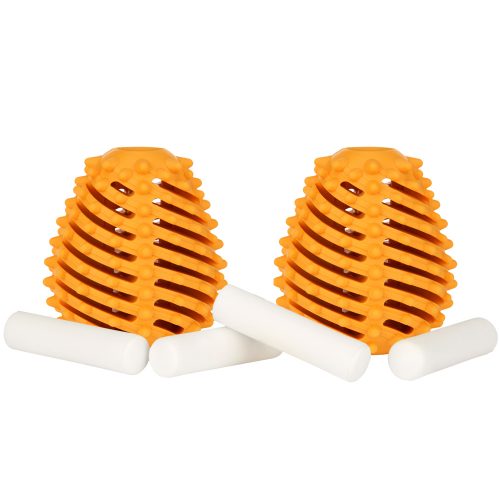 Most tumble dryer sheets contain harsh chemicals and synthetic fragrances that can be irritants to skin, and in some cases to respiratory systems too. Ecoegg Dryer Eggs contain no harsh chemicals and are therefore an environmentally friendly and skin friendly alternative.
They create waste – after each use tumble-drying sheets ends up in the bin, and once the box ends, that goes in the bin too. Our ecoegg Dryer Eggs are a long lasting product saving on your household waste and helping you have a more sustainable household.
Of course, hanging clothes out to dry is the most sustainable option but sometimes using the tumble-dryer is a necessity. Our Dryer Eggs are available in Fragrance Free, Fresh Linen and Spring Blossom and for October only (or until stocks last), we also have limited edition Jasmine Infusion Dryer Eggs available! Be quick!
For a limited time only we're giving you a 1/3 off your Dryer Eggs! Get yours here from just £5.33 a pair!