Offer Now Ended – Sold Out! 
Get a FREE years' worth (54 washes) of washing with our environmentally friendly ecoegg Laundry Egg!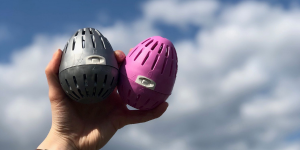 Our ecoegg Laundry Egg is a complete replacement for laundry detergent and fabric conditioner that will make doing your laundry whilst at university super easy and cost effective whilst being kind to your skin and the planet.
Right now, we're offering UK based students a FREE Laundry Egg! Limited availability so get in quick!
To claim your FREE Student Laundry Egg
1. Follow the link below
2. Add the 54 wash Laundry Egg to your basket – choose from either pink or grey.
3. Go to check out and enter the coupon code below
Coupon Code: studentegg0819
4. Check out using your school, college or university email address.
Once they're gone, they're gone!
What is an ecoegg Laundry Egg and how does it work?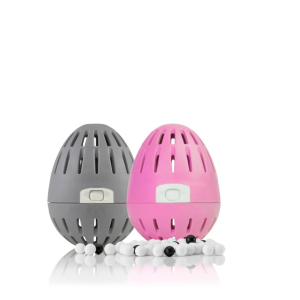 Our ecoegg Laundry Egg is an environmentally friendly alternative to laundry detergent and fabric conditioner. Filled with mineral pellets and lasting for 54 washes, simply pop the Laundry Egg on top of your washing in the machine and let it work its magic. No clunky bottles or boxes, no measuring and no mess – easy!
When you've done your 54 washes, you can simply just buy our Laundry Egg Refills and off you go again!
Follow us on social media and let us know how you get on
Free Laundry Egg for Students Offer T&C's
This offer is only available for students, based in the UK using a school, college or university email address.
The offer applies to dark pink or grey 54 wash Laundry Eggs only.
The coupon provided can only be used once per person with one Laundry Egg
Customers must pay £2.99 for postage and packaging
Subject to availability
This offer cannot be used in conjunction with any other offer