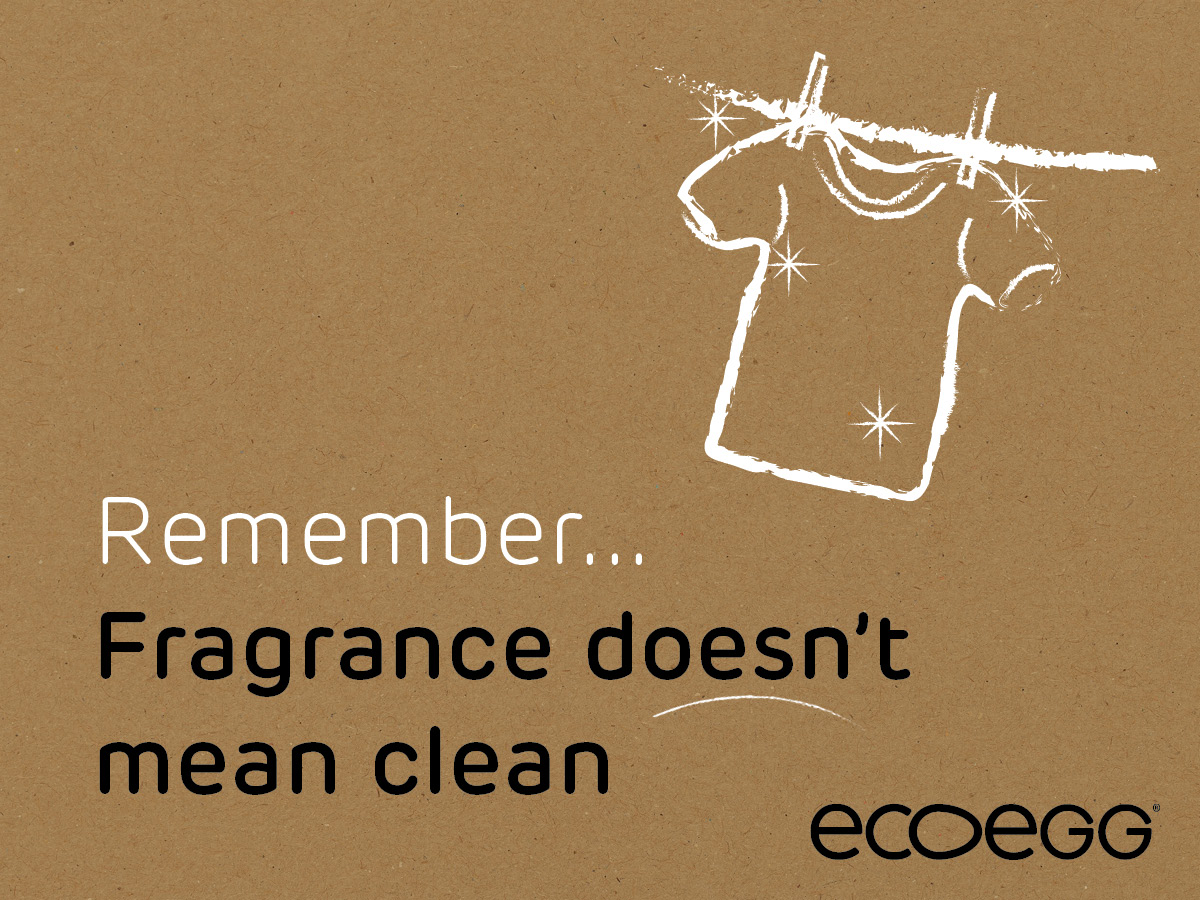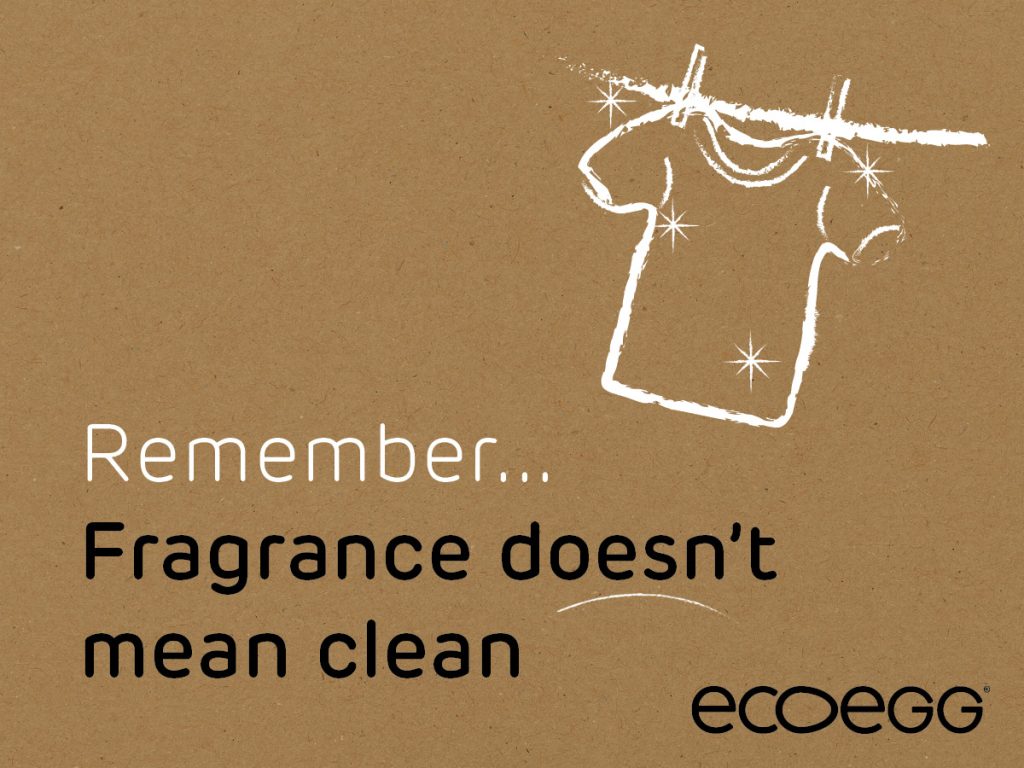 Most of us are familiar with the strong scents of most traditional fabric conditioners and laundry detergents that you can buy in the supermarkets, which is why some of our customer's are surprised when our products smell only lightly fragranced. Fragrances are often added to washing products to make a comforting smell and create a reminder of their products, but this does not mean that the area or item washed is necessarily clean. It is artificial fragrances and parfums that are known to cause irritation to the skin, sometimes causing allergic reactions.
For these reasons, when creating our products, it was decided that we would use a combination of natural essential oils in our products at a very low level in order to make our products better for those with sensitive skin. Our Laundry Eggs have been tested on people with sensitive skin and were awarded the rating of 'excellent' by Dermatest.
In addition, we also created our fragrance free Laundry Eggs and Dryer Eggs, to make sure that those suffering with extremely sensitive skin have an alternative product to use. Our Fragrance Free Laundry Eggs and Dryer Eggs are hypoallergenic and have held Allergy UK's 'Allergy Friendly Product' award since 2011.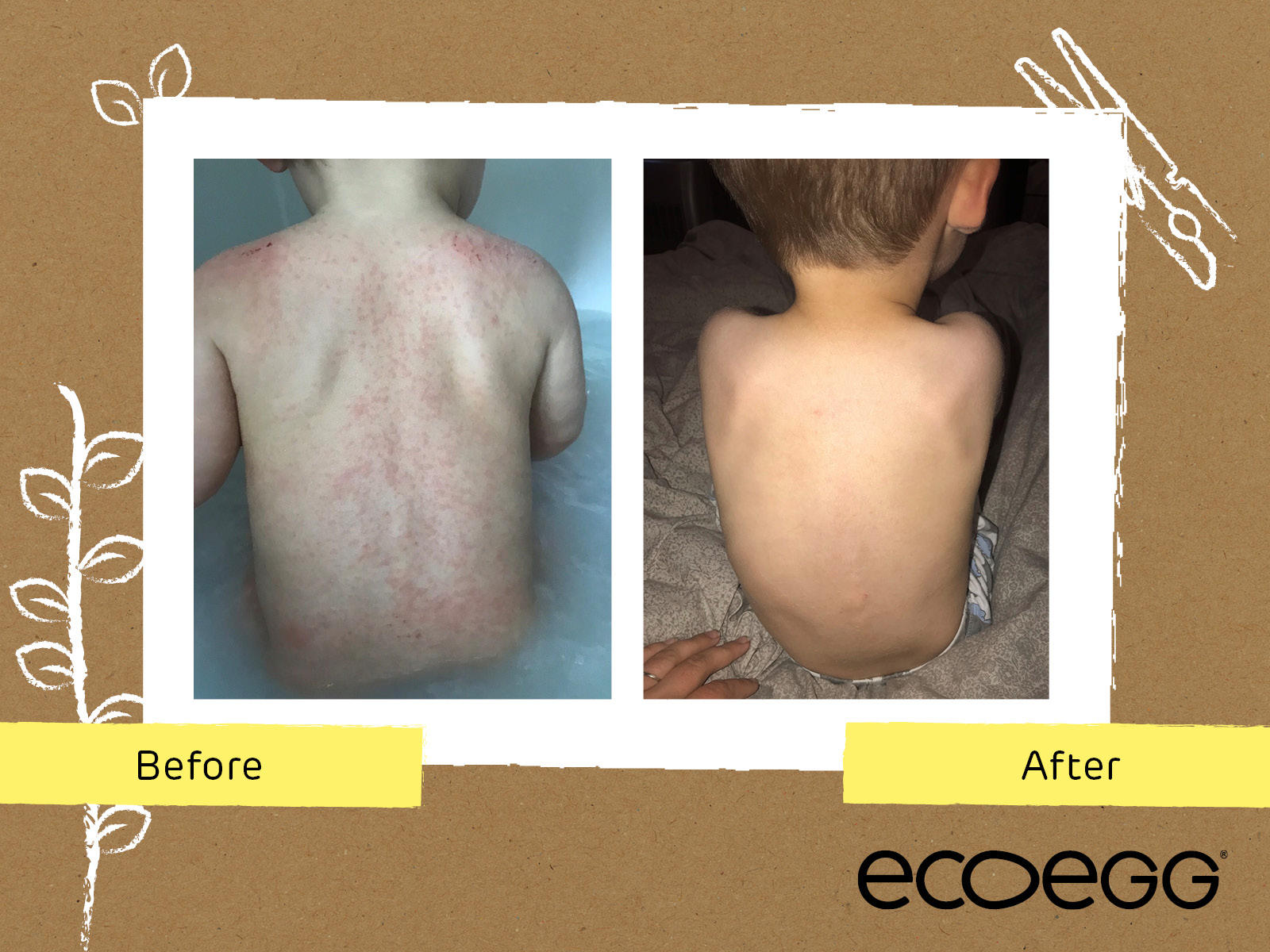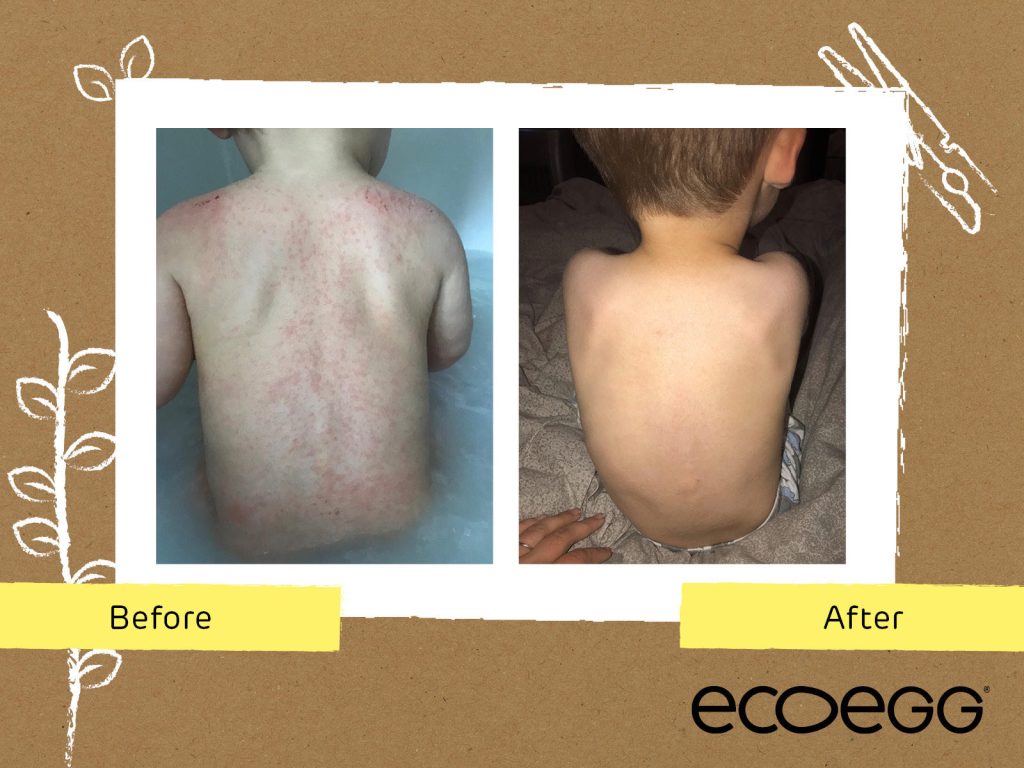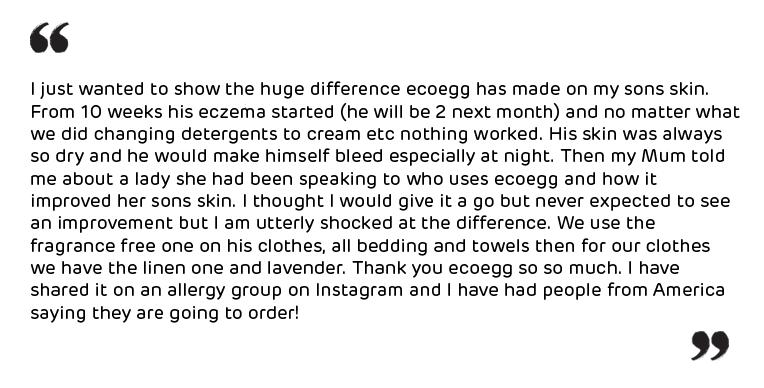 Here's some fact about how our pellets work and what you can do to keep your washing smelling fresh!
How do our pellets clean your clothes?
The white pellets that you put into your Laundry Egg lift dirt from the fabric of your clothes like a magnet! These are made up of two parts: one half that are attracted to water and one half that are attracted to dirt. The white pellets help the water to grab hold of the dirt, break it up and wash it off. The black pellets naturally make your water more 'alkaline' which means that it lifts dirt better AND softens the fibres of your clothes, reducing the need for fabric conditioner.
We use this chemical make up so that our Laundry Eggs have a gentle formula that doesn't contain petrochemicals, enzymes, chlorine bleaches, phosphates, parabens, SLS/SLES or palm oil.
I miss the smell of strong fragrance, what can I do?
If the lightly fragranced smell of our products doesn't feel like enough for you, then you could try adding up to 20 drops of essential oils to your washing machine before your wash. If necessary, there are eco friendly companies out there that offer alternatives to scent boosters and fabric conditioners that you can add to your wash.
How do I look after my Laundry Egg?
The pellets in the Laundry Egg need to dry out between washes to keep them fresh and able to stay smelling fresh. So the best thing to do is take your egg out of the machine between washes and give them a shake, shake, shake! You can also maintain your washing machine with ecoegg Detox Tablets, which are proven to remove build up of limescale and soap scum