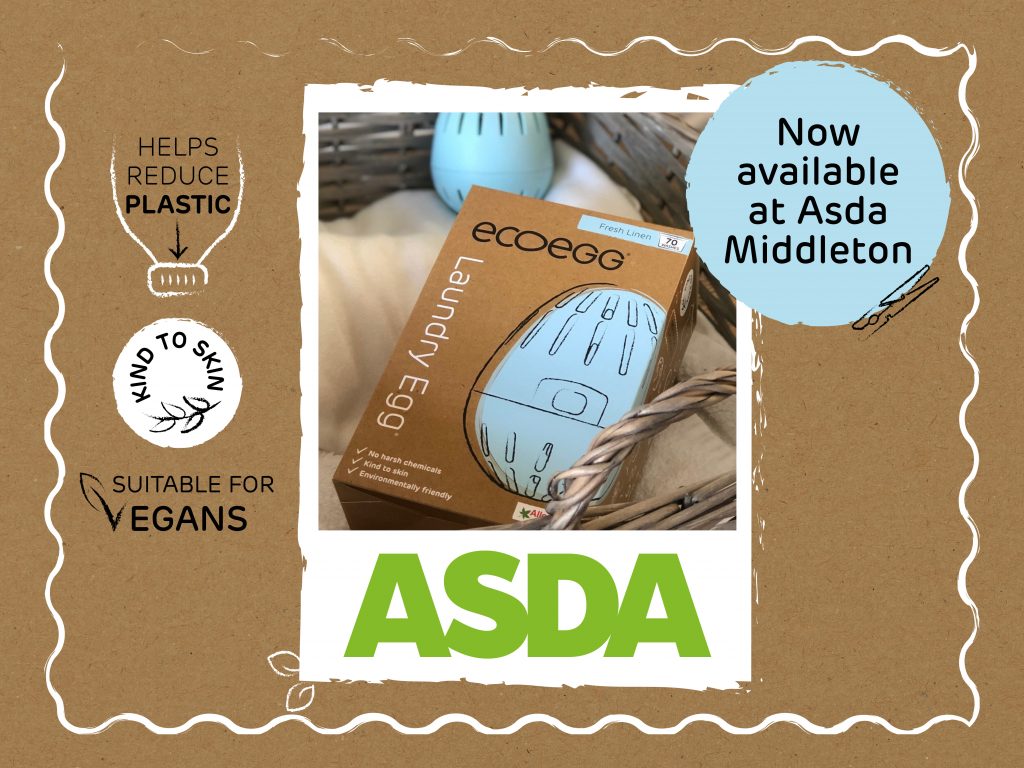 It's well and truly the refill revolution!
We're super excited to be announced that our ecoegg Laundry Egg and Laundry Egg Refills have been chosen by Asda to be stocked in their sustainability store in Middleton, Leeds! If you haven't heard about this project by Asda already, it's a super exciting one!
For this trial store, Asda have teamed up with some of the most popular household brands and products to create a sustainable refill store, where customers can shop environmentally friendly products as well as being able to bring in their own Tupperware/packaging to refill all kinds of their favourite products from cereal, to squash and cleaning products.
The trial store launched back in August, and ecoegg have been chosen to feature in it throughout the month of December! If you're local, please do go and check out the store, and try a Laundry Egg or get your refills! It's a truly brilliant concept that could have a hugely positive impact on our planet! Although it's just one store for now now, Asda are testing the success and different products, with the aim of rolling the concept out to many more stores!
Not only have Asda introduced sustainable and refill products but in a bid to be more sustainable they have also ditched plastic packaging around tins, provide a wide range of recycling facilities that are unavailable via kerbside, introduced a sustainable clothing line at George, and have also launched their 'Greener at Asda' initiative which means they promise that loose veg will never cost more than packaged veg!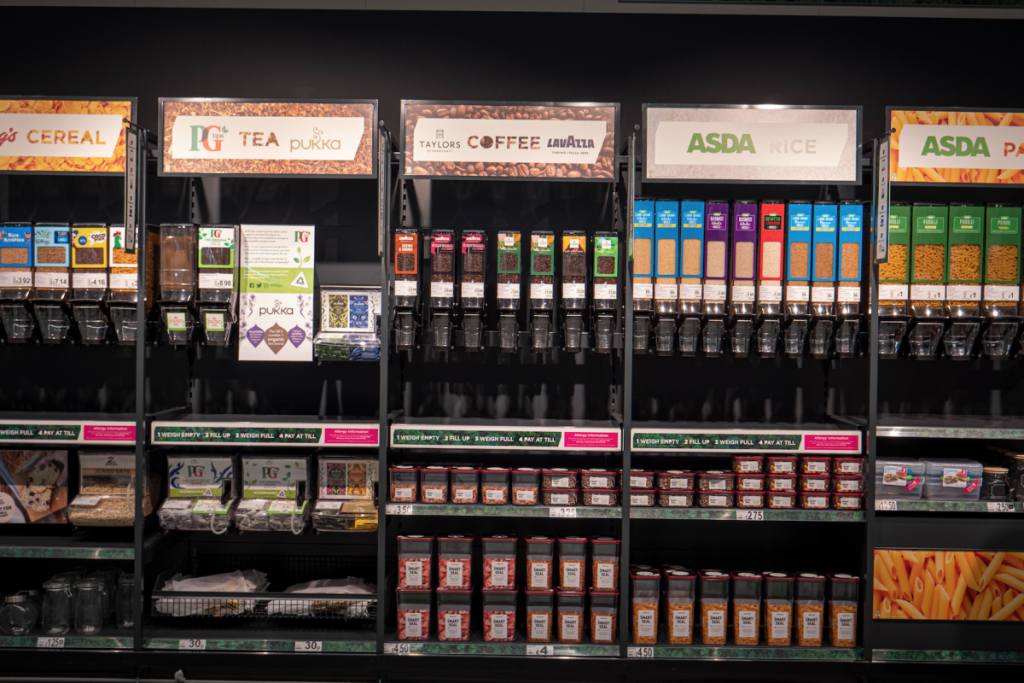 This concept, and once rolled out could save tonnes and tonnes of packaging, plastic and other materials that harm our environments. Asda 'recognises that sustainable shopping must be affordable and accessible to all customers and commits customers won't pay more for greener options. We're also committed to generating zero carbon emissions by 2040, reducing waste by 50% and having a net regenerative impact on nature no later than 2050.'
Our ecoegg Laundry Egg is refillable, helping to reduce plastic, as well as uses no harmful chemicals and is vegan friendly. No only is it planet friendly, but it is kind to your pocket too, at just 10p per wash when you refill! No need for traditional detergent or fabric conditioner!
We're extremely excited to be part of this initiative so if you pop in store and find our ecoegg Laundry Egg please snap a phot and upload it on Facebook or Instagram! #ecoegg #myecoegg. We hope that Asda and other grocers roll out more stores like this as we look to shop greener and more sustainable!